Sonic, Shadow Go Super on Toy Shelves
by Tristan Oliver
April 20, 2009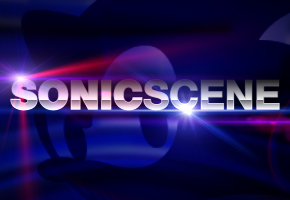 New Figurines Out Next Month, Find out How to Pre-Order
Perhaps as penance for the SBK figurines being in such short supply, global toy behemoth Toys 'R' Us is now taking pre-orders for two new Sonic toys that will go on sale May 10th.
They are part of the Sonic Super Posers series from Jazwares, and they include Super Sonic and Super Shadow.  Both will be on sale for $10.99, and both stand six inches tall.
We have photos of both below, and if you're concerned you won't be able to find the figurines in stores upon release, no worries–you can place your orders now for both Super Sonic and Super Shadow.  Get them while you can–it appears the previous five inch Jazwares series went out of stock fast.
Thanks go out to Fox Gungrave of French site Eversonic for sending in the information via our News Tips system.  You can tell us what you know by clicking "News Tips" at the top of every page.