First Look: Sonic Universe #6
by Tristan Oliver
April 21, 2009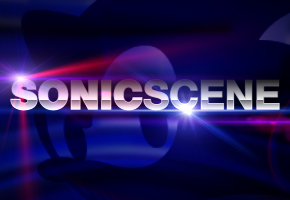 30 Years Later Saga Continues
Continuing the media blitz from Archie Comics, the new Sonic side series Sonic Universe will press on with its 30 Years Later story arc in its sixth issue, due for release in the middle of July.
With Ian Flynn on the script and Tracy Yardley's artwork, the second portion of the four part arc promises the return of an old character, all under the watchful eye of Sonic as king:
SONIC UNIVERSE #6
THE LATEST CHAPTER IN THE EPIC "SONIC 30 YEARS LATER" SAGA!
"Dark Seige": In this second installment of "Mobius: 30 Years Later," the stakes are raised to pulse-pounding proportions! King Sonic has received dire news from Silver: something that will doom the future is right around the bend! Things go from bad to worse when Lien-Da and her Dark Presence invades the castle! Who will escape, and who will be the first to fall? All this, plus another surprise returning character revealed!
SCRIPT: Ian Flynn
ART: Tracy Yardley
Shipping Date: July 15th, 2009
On Sale at Comic Specialty Shops: July 22nd, 2009
On Sale on Newsstands: August 4th, 2009
32-page, full color comic
$2.50 US
The cover art is below.  Thanks go out to both sonicsmashkirby and Jscsonic for sending the information into TSSZ News via our News Tips system.