Badnik, Hub Concept Art Unleashed
by Tristan Oliver
April 22, 2009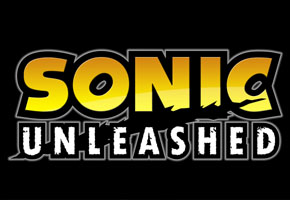 Hamidashi Blog Also Shows Off Lost Levels
Even well after its Japanese launch, the Sonic Unleashed Hamidashi blog continues to see regular updates.  It can, on occasion, be a place to really dive into what went behind the game and the culture surrounding it–provided you have a fluent understanding of the language.
That may be why last week's Hamidashi was overlooked by most; there's a lot of text before getting to the heart of the matter–brand new concept art, mainly of the badniks, Titan, and Big Mother.  Here you'll be able to see the many forms the two nighttime mini-bosses took before Sonic Team settled on a concept.
But that's not all.  Also below are two photos of Sonic in the daytime environment–and in 2D perspective, at that!–demonstrating concept areas.  The first has Sonic in an area littered with badnik body parts, and the second shows…well, a different kind of Eggmanland.  There's also an unseen CGI scene and some hub concept art, demonstrating that Sega and Sonic Team thought long and hard before including them in the game.
Take a look below.  Thanks go out to reader sonicsmashkirby for letting us know of these pics via our News Tips system.  If you have a news item to share, tell us by clicking "News Tips" at the top of every page.