OutRun Online Arcade Number One Game On XBLA
by Paul Street
April 22, 2009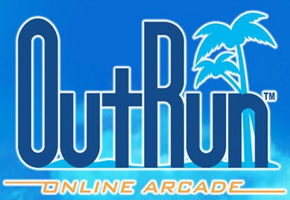 OutRun Sells More Than Any Other Arcade Title This Week
The newest iteration of Sega's beloved Arcade racing title OutRun has finally enjoyed some legitimate success at last. Despite being championed by critics across the glove the console version of OutRun 2 failed to gain the mainstream sales success it sorely deserved. Updated and released as an Xbox Live Arcade title OutRun Online Arcade has finally proved its worth and is the most downloaded title on XBLA this week. Congratulations go out to Yorkshire based developer Sumo Digital for a job well done. The top 10 downloaded games for XBLA are as follows:
Top Arcade Titles (Full Versions purchased)
OutRun Online Arcade
Hasbro Family Game Night
Castle Crashers
The Dishwasher: Dead Samurai
Worms
Peggle
Uno
Teenage Mutant Ninja Turtles
3 on 3 NHL Arcade
Puzzle Quest: Galactrix
A demo of OutRun Online Arcade can be downloaded from the Marketplace which features a time limit that never gets replenished urging you forwards down the 'easy' path seeing exactly how far you can get before the time winds down to zero. It's worth a download at least and for 800 MS Points is a bargain for the content you're getting. The game can also be bought on the Playstation Network but only in Europe.
TSSZ Are looking to have a review of the title at some point in the future and there's a good chance you could bump into someone from Sega playing the game online.
Thanks Sega Nerds and IGN