Sega Start 'Free Stuff Friday' on Twitter
by Paul Street
April 23, 2009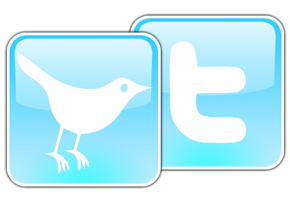 Sega Goodies Up For Grabs If You Can 'Tweet' The Right Answers
The ever more generous Sega are offering up some truly great goodies for grabs this Friday (tomorrow as I write this) and all you need to do to be in with a chance of winning them is 'tweet' via the ever more dominating Twitter service. Sega Europe are first up offering goodies to residents of Europe and Australia but next week will see a similar competition run by Sega of America, obviously for fans in the US. The goods on offer this Friday are: 
OutRun Online Arcade medium t-shirt and free game code (XBox 360)
Valkyria Chronicles art book
Empire: Total War PC game
MADWORLD Nintendo Wii game
SEGA Mega Drive Collection PS2 game (promo)
Football Manager Handheld 2008 PSP game
6x SEGA lip balms (one to be given with each of the above items)
ArchangelUK from the Sega Europe Blog explains the rules:
To win a slice of freebie pie you just need to follow us on Twitter. Then at random intervals in a given hour, probably between 2 and 3pm (GMT) when we've had lunch, we'll post a question. The first correct direct message back will win one of the goodies.
The competitions will alternate on a weekly basis with Sega Europe running things one week and SOA the next with the competition running for the foreseeable future so don't be too down if you miss out this time, your next opportunity is only two weeks away. Both competitons will be held on the same Sega Twitter page which can be found here: http://twitter.com/SEGA