Sonic Facebook Poll Results Go Greek
by Tristan Oliver
April 23, 2009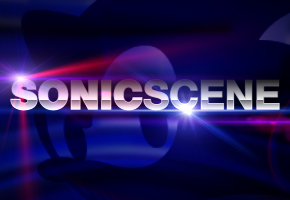 Greek Mythology Tops "For Fun" Survey
Reassuring Sonic fandom that the poll was not testing the water for the next chapter in the Sonic Storybook series, ArchangelUK posted the results of the most recent poll on the Sonic Facebook page.
It was the most descriptive and specific, Greek Myths and Legends, that won the tally, with 33 percent of the vote.  Sci-fi was second with 21 percent of the vote, and horror came in third with 13 percent.  Rounding out the list was Film Noir with 12 percent, Cowboy/Western with 10 percent, and the all encompassing Other category with 8 percent.
AAUK broke down the specifics of the vote demographics in his Sonic City Blognik post yesterday:
The idea of a Greek Myths & Legends Sonic Storybook series title won with a third of the vote, Sci-Fi held a solid second place – a lot of people mentioning that the traditional end of Sonic space levels were amongst their favourites and were intrigued at the prospect of a full on sci-fi Sonic. The idea of a gumshoe Sonic caught a lot of people off guard but also appealed to a lot of people as well.  Horror of course immediately had people going "Werehog!" which was either a good or bad thing depending upon the person – although other crossovers like Dracula and Frankenstein were discussed. Other had a variety of… er… "creative" suggestions as well as several suggestions of course for "no more Storybook titles".
A new, much less speculative poll is now available for voting on the Sonic Facebook page, pitting Sonic versus Knuckles.