Developing: Update for XBOX360 Unleashed Available
by Tristan Oliver
April 28, 2009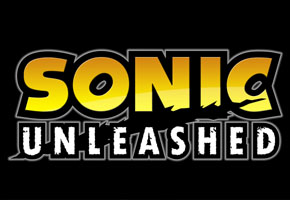 Possible Precursor to New Thursday DLC
TSSZ News has just confirmed that XBOX 360 gamers can now get their hands on a new update patch to Sonic Unleashed.
You may remember what that meant when the first patch was released: the first batch of downloadable content was made available just a couple days later.  But there were also several bug fixes and improvements made with the first Unleashed patch. At the moment we do not know what this patch does and does not fix, or what, if any improvements are mad.  But it appears certain this update means something new is coming for 360 owners of the game when Thursday rolls around, as has been par for the course on recent alternating Thursdays.
We also do not know whether PS3 owners of the game have received a similar patch.
This news is developing, and TSSZ News will be working our sources to bring you the latest on what this patch contains.  We'll continue to update the story throughout the day, and if you've downloaded the patch and notice changes, you can help us by submitting what you know through our News Tips system.