FINALLY: S&K with Lock-On Capability coming to XBOX Live
by Tristan Oliver
April 28, 2009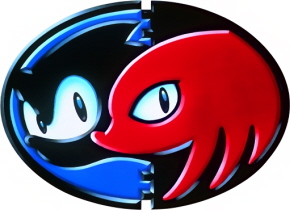 Will Include Sonic 1, 2, 3 Options
For those frustrated at the lack of lock-on technology in recent re-releases of Sonic and Knuckles on various compilations, your prayers have finally been answered.
Netherlands site Sega Online broke the big news this morning, and provided screencaps as proof.  You can head there to see for yourself, but the short of it is that Sega does have Sonic and Knuckles in the cards for XBOX Live.  The purchase of the base game will allow players to lock-on S&K with Sonic 3 for the full game experience, as well as Sonic 2 to play as Knuckles in that title.  You will also be able to play the battery of Blue Spheres stages when locking on the original Sonic the Hedgehog.
All of these options are contingent upon owning the XBOX Live versions of the respective games.  So, for example, you will need to have purchased and downloaded both Sonic 3 and Sonic and Knuckles in order to "lock-on" the two cartridges and play Sonic 3 and Knuckles.  For the moment, it does not appear the lock-on functionality will work with other Sega Genesis titles available on XBOX Live.
The lack of lock-on has frustrated many in Sonic fandom, in particular with its omission in the recent release of Sonic's Ultimate Genesis Collection, where Sonic 3 and S&K were offered as separate games.
No release date has been confirmed yet for Sonic and Knuckles on XBOX Live.  TSSZ News will keep you up to date on further developments.