Voice of Silver Says Sonic "Collaboration" In the Works
by Tristan Oliver
May 4, 2009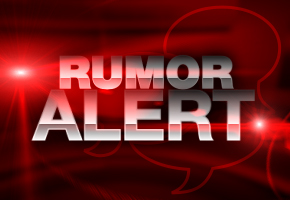 Is it the Winter Olympics…Or Something Else?
Get out your thinking caps–a new interview by the voice artist of Silver the Hedgehog may have you curious.
The most recent broadcast from Wha-Chow!, run by Sonic fan Psyguy, includes a long interview with Pete Capella.  Most of the work is standard, including tips from him to aspiring voice actors on how to break into the world.  But further in the interview, Capella says he is providing voice work on what he refers to as a "collaborative series" that is Sonic related.
There is one collaboration definitely in the cards, confirmed some time ago, and that's between Nintendo and Sega for Mario and Sonic at the Winter Olympic Games.  But Psyguy pressed Capella as to whether that's what he was referring to, and he would not say one way or the other.
Some in Sonic fandom think that Capella didn't quite get the memo that the second Olympic clash had been revealed weeks ago.  But it's that exact reason why others think he may be referring to something else–why would he not be allowed to talk about something that's now well known?
In a worst-case scenario, Capella's dancing around the issue could merely confirm that Silver's making a trip to the virtual slopes in Vancouver.  But it could also be the first cue for something for Sonic fans to get much more excited about, as the countdown to the 2009 E3 begins.  What do you think?  Tell us in the comments below.