Sonic Attitude on the Roster for SAGE 2009
by Tristan Oliver
May 8, 2009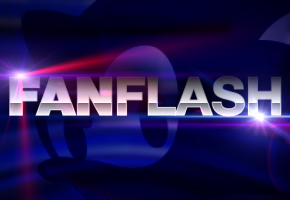 Whole New Look in Place, New Screenshots Inside
Though it surfaced briefly at last year's Sonic Amateur Games Expo and has been in development since late 2007, word on Endri Lauson's Sonic Attitude fan game project has been limited to faint murmurs since then.
That changed yesterday, when Endri updated SFGers on his project's progress, and announced a playable demo will be available at the upcoming 2009 SAGE.  Endri showed off screenshots of the PC edition of Attitude–we have them below–and noted he's built an entire engine from the ground up for the effort:
One thing that I would like to note is that I redefined the engine for the PC version. The PC version will now feature a brand new engine entirely customized by me myself. I like to call it, "Attitude Engine". It's an entire SDK for developing Sonic games for PC. In fact, you can you it to develop other types games but Sonic games, but the main sources included are for Sonic in general.  The main features in the engine I belive is SSAO and almost-with-no-pre-calculations-at-all Global Illumination.
For the moment, we're still treating this as a multiplatform SFG release, with versions originally planned for the PC, Nintendo DS, and mobile phones.  That should be made a bit more clear upon the 2009 SAGE.  We'll be sure to follow up when SAGE time rolls around.  In the meantime, check out the high resolution screenshots of the PC Sonic Attitude below.