Sonic Unleashed Sega's 3rd Best Seller
by Tristan Oliver
May 18, 2009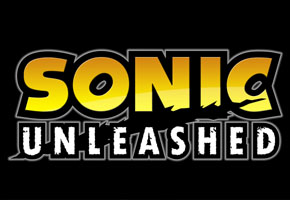 Latest Sales Tally: Over 2.4 Million
There is more good news for lovers of Sonic Unleashed.  Though it flopped with mainstream media outlets, the game is one of Sega's best sellers for fiscal year 2008.
Though released during the second half of Sega's FY cycle, all four versions of the game racked up worldwide sales totalling 2.45 million copies.  Those numbers cover figures between November 2008 and March 2009, the end of Sega's fiscal  year–a span not even covering five months.  Those are official numbers, and they are greater than the now underestimated figures available at unofficial tracking sites such as VGChartz.com.
With all those sales, however, Unleashed only managed to be Sega's #3 cash cow in FY2008.  That honor went to Mario and Sonic at the Olympic Games, which sold 4.21 million copies between North America and Europe.  It's a feat even more notable considering Japan's sales are discounted from Sega's final tally, as Nintendo published the game there.  In second place was the game adaptation of Iron Man, which sold 2.65 million copies between North America and Europe–not much more than Unleashed.
There's one other notable entry in Sega's top ten sellers–that is Phantasy Star Portable, which sold 640,000 copies in Japan, enough to take the #6 spot.