New Video: Another New Let's Tap Trailer
by Tristan Oliver
May 25, 2009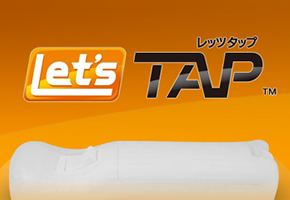 How to Make the Silent Blocks Sing
Sega's American division appears to have taken Memorial Day off along with much of the rest of the country.  So, to make up for lost time, the company released a new YouTube trailer of Let's Tap on Friday.
This trailer shows off the game's Silent Blocks mode, a Jenga-type game of sorts where you remove blocks and try to pair them up in sets of three for bonus points.  This, as with other Let's Tap modes, is multiplayer enabled, and that apparently includes a race to see how fast players can rack up points with "alchemy."  Players tap to choose a block, then select a direction, and then yank it out.
Sega advises that looks are deceiving:
On top of the normal blue / red strategy, you'll also want to keep an eye out for the silver and gold you create, because these can also start combining and stacking up the points. Just make sure not to topple the entire stack if it becomes unbalanced!
Take a look at how it all comes together in the video below. We'll continue to keep track of Yuji Naka's Let's Tap up to the launch day next month.