Source: Sega to Announce New Game Before E3
by Tristan Oliver
May 27, 2009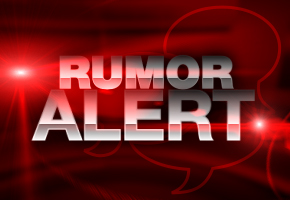 Friday Announcement Purportedly Coming
Sega won't utilize the E3 show floor to make any new announcements, but it appears an attempt will be made to steal some thunder just before the show with a currently unknown game.
That's according to the French Site JV24/7, who spoke to representatives at Sega's French division.  The source at Sega of France told the website that the game will be announced on May 29th, this Friday, and that, in their words, it won't be a "huge surprise."  When asked for specifics, the representative ruled out any announcement for Shenmue III–a big blow to fans of that franchise–but would not comment further.
The news just broke within the past couple of hours, and already speculation is rampant as to what the new game could be.  It could be a completely new IP, or it could be something already in development that could fall under Sega's publishing hands, such as High Voltage's Gladiator A.D. for the Wii, planned for unveiling at E3.  High Voltage is the development studio behind The Conduit, another Wii title being published by Sega.  There is, of course, always the possibility the announcement could relate to the next Sonic game; ample amounts of Sonic titles have been released in recent years, so announcing another one, though enough to get the fan base excited, would not be a "huge surprise" to most other gamers.
We'll treat this as rumor and follow up on the story this Friday.  You can start your own speculation in the comments section.