DEVELOPING: Multiplatform Sonic & Sega All-Stars Racing Announced
by Tristan Oliver
May 28, 2009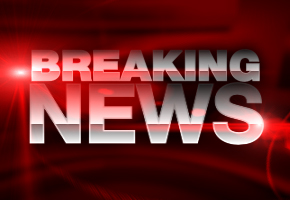 Release in 2010, Trailer Inside
This news just in to TSSZ News (with a little help from our many alert news tipsters:) The next Sonic will be a racing game, and it will involve other Sega properties.  This is almost absolutely the mystery title alluded to from yesterday's story about a surprise announcement, and the news just broke, a day earlier than expected..
Sega of Europe has just announced Sonic & Sega All-Stars Racing, due for release in 2010 for the XBOX 360, Playstation 3, Nintendo Wii, and Nintendo DS.  A PC version is also planned, according to the trailer.
Here is what's known about the new game: Sonic, Tails, and Eggman are confirmed characters, as is Amigo from Samba de Amigo and AiAi from Super Monkey Ball.  There will be many more joining them from both the Sonic and Sega franchises.  The game will not be on foot like Sonic R, and it will not be on boards like Sonic Riders.  This game is taking more of a kart racing stance, a la Super Mario Kart, or more appropriate, Sonic Drift.
The game's environments will encompass many classic Sonic favorites as well as other environments from Sega staples.  Early screen shots of the game show a Green Hill environment, and we'll have those for you soon.  The game will allow up to four player offline multiplayer and eight player kart racing online.  Though XBOX Live support is confirmed, it is not completely known whether all versions will support Wi-Fi or online play, particularly for the Wii and DS editions.  Sonic & Sega All-Stars will be out next year.
Sega has released a trailer, and it is below.  Not clear right now is whether the title will be shown in some form at E3 next week.  TSSZ News is working to get an answer on this, and as soon as we know something, we will pass the information along.  Keep checking back for the latest early developments.