Unconfirmed Report: All-Stars Racing at E3
by Tristan Oliver
May 29, 2009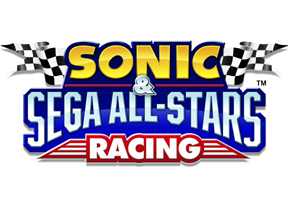 Playable Build Reportedly Showing Up, New Details Inside

TSSZ News has learned Sonic & Sega All-Stars Racing will make an appearance at next week's Electronic Entertainment Expo in Los Angeles, though that information cannot be confirmed directly by Sega.
However, what TSSZ News can confirm is that Sumo Digital is working on the title, slated for release on XBOX 360, PS3, Wii, and the Nintendo DS early next year.  The development house is best known for recent incarnations of the Outrun franchise, as well as Sega Superstars Tennis.
It is a purported Sumo Digital employee, going under the alias of S0L on the popular NeoGAF message boards, who is making the major claim of an E3 appearance.  S0L, who has to this point only commented on threads related to games developed by Sumo Digital, showed up on the NeoGAF thread for the game, and not only confirmed Sumo's involvement, but also made this statement:
Yes we've listened to the SST feedback – and I'm sure you'll be a lot happier with the character roster. Once we can talk about it that is. Providing the office doesn't burn down, it should make a showing on the E3 floor.
Much of that information was backed up in what appears to be a private message by S0L given to Sonic Stadium forumer ShadikatRawr, who posted its contents earlier this morning:
On the name, guess what, the working title we had was Sega Superstars Racing.

Hopefully you'll guys will love this one. Think OutRun crossed with SST – and you're starting to get the right idea. All being well it should be playable on the showfloor – well a fraction of the game will be, we've got a lot of good stuff we've got to keep under wraps or Sega's marketing will kill us!

If I spot any good previews I'll pop back and point them out, but right now we've got to keep shush so we don't ruin anything.
When TSSZ News reached a Sega representative yesterday asking for confirmation on an E3 appearance, the rep would neither confirm nor deny such an appearance.
For the moment, this may be the closest anyone can get to a confirmation, but we will continue to work our sources and get something definitive straight from Sega.  TSSZ News will continue to keep you informed of all the latest developments surrounding Sonic & Sega All-Stars Racing.