E3 2009: Sonic Unleashed Wireless media
by Ryan Bloom
June 4, 2009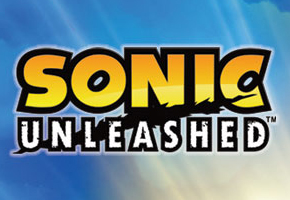 How does the cellphone version of the game look?

First, there was Sonic Rush. Sonic Unleashed took elements of Sonic Rush and brought them in to the 3D space. Now, like some kind of weird reversal on par with "Street Fighter: The Movie: The Game", Sonic Unleashed is going back to 2D – and unsurprisingly, it looks a whole lot like Sonic Rush.
Sorry, was that confusing? All you really need to know is this: the first screenshots of GameLoft's mobile phone version of Sonic Unleashed are here.
As if that wasn't good enough, there's also a trailer for the game, the filename of which suggests we are looking at the iPhone version of the game ("sonicunleashed_iphone_trl_e3").
Hats off to TailsX for the tip.
TRISTAN UPDATE 5AM ET: I'm going to go ahead and embed the YouTube edition of the trailer, brought to our attention by Kadeb.  Finally…hear what The World Adventure sounds like watered down in MIDI.  Hats off to him as well for letting us know of the tip.  If you have something to share, tell us by clicking "News Tips" at the top of every page.