New Video: Unauthorized Unleashed Mobile Gameplay Surfaces
by Tristan Oliver
June 8, 2009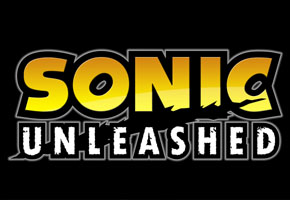 Conflicting Information on Status of Game
Though Gameloft's announcement of a mobile edition of Sonic Unleashed initially made clear the game would make it to mobile phones–and, in all likelihood, the iPhone and iPod Touch–this month, there is some conflicting new information and murmurs that appear to be muddying it all up.
The six page thread dedicated to the game on Gameloft's official forums has plenty of different details, many contradicting one another.  Tidbits range from release dates jumping back and forth–from the possibility that it could be released tomorrow to a proper release on the 20th, to the notion that, in some countries and only on certain phones, the game is out now.  Early last week, a post was made claiming Unleashed for mobile phones would be a European-only release, and only for certain phones, excluding Apple's popular systems.  At one point, it was speculated on the forum that the Unleashed mobile project was put on hold or canned.
A lot of this information is not clear and cannot be confirmed, but one piece of information can: In-game footage has surfaced, apparently on an unauthorized level, on YouTube.  User KiryYanagi89 of Argentina posted the three and a half minute video of the daytime Apotos stage.  It was recorded via a mobile emulator on PC, and you can see it below.
What does this video ultimately mean as to the state of the game?  It does give credence to the notion that the title may be out somewhere in the world.  It's also entirely possible the video is the result of an unauthorized leak of one build.  It almost certainly means that the project isn't dead and will see a release in some form…if it hasn't already.  TSSZ News will attempt to separate fact from fiction in what we have, and report to you with what's what when possible.  Certainly your help is essential in solving the mysteries–you can tell us what you know via our News Tips system, just as Kadeb and sonicsmashkirby have all weekend, relaying this information to us.