Autographed Let's Tap Artwork Up for Grabs
by Tristan Oliver
June 10, 2009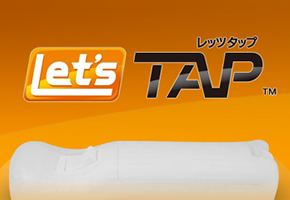 Answering One Question Correctly Can Get you the Goods
Sega is circulating some special swag around some of the blogs as a means to promote next week's domestic release of Let's Tap.
One of those sites is Sega Nerds, and they are giving away an official Let's Tap soundtrack, a figurine, and special artwork hand drawn and signed by the man himself, Yuji Naka.  One winner will get it all, and all that potential winner has to do is tell them the first game Yuji Naka worked on at Sega.
If you know who it is, you can head to the link above and follow the instructions to submit.  The contest will end next Tuesday, the game's official launch day.