Poll: 75% Believe Katano over Andac on Sonic Team
by Tristan Oliver
June 10, 2009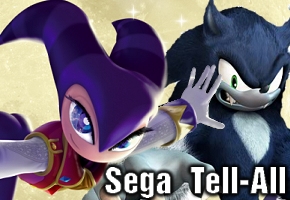 Comments of the Present Triumph Past Problems
Out of nearly 500 votes, the results of the latest TSSZ News @Issue poll indicate, by a three to one margin, that Sonic fandom puts their trust in Tetsu Katano on the state of the Sonic Team.
If you don't recall, TSSZ News broke the story last January of Ben Andac, a former Sega employee who spoke of horrors within the halls of Sonic Team–and foretold the existence of Sonic the Werehog in an upcoming Sonic title, that being Sonic Unleashed.  More than four months later, the Sonic Team's Tetsu Katano responded to those allegations, and claimed the environment of today is not that of before.  We asked which side you believe more.
Of those who participated, 75 percent believe Tetsu Katano, and only 25 percent still believe Ben Andac.
A new poll is now available for your participation.