"Official" YouTube Sonic Channel Proven a Fake
by Tristan Oliver
June 12, 2009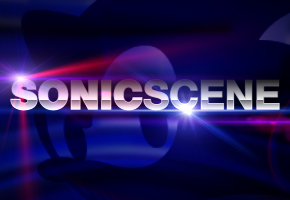 AAUK: Network of Posers "Unacceptable"
Sonic Wrecks owner and maintainer of the official Sonic City Blognik ArchangelUK has confirmed the network of Sonic related channels on Youtube claiming to be official outlets are not.
"this account is unofficial and nothing to do with either SEGA or Sonic Team, their claim as to being official is erroneous and any information on there is not from official channels," AAUK said in a statement yesterday morning.  "Thus any information on them cannot be considered trustworthy."
AAUK also noted action will be taken against the network of sites, which is run out of Japan and includes channels claiming to be the official outlets of Sonic and over a dozen others.
"I will be contacting the channel/s confirmed and requesting they make some major changes," AAUK confirmed.  "Pretending to be official is (very) naughty and doing that and answering messages from those who may believe the page is legitimate AS Sonic, well…it should be obvious how unacceptable that is. If they do not comply it will be taken down. Simple as."
The channel became the source of debate and dispute last Friday, when we reported the channel noted a 2010 release date for the next Sonic Mega Collection.  Now that the source of the information has been irrefutably proven unreliable, the original story qualifies under our policy as a factual error, even as it was filed under our Rumor Alert section, and clearly labeled as.  As such, last Friday's story concerning the purported Sonic Mega Collection 3 has been retracted and purged from our archives, and we regret any confusion it may have caused.