ASR Wii/DS Wi-Fi Enabled?
by Tristan Oliver
June 19, 2009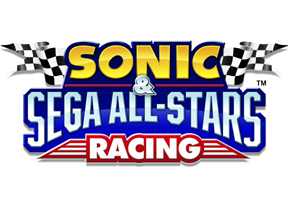 Updated Box Art Suggests Everyone Gets Online Multiplayer

When Sonic & Sega All-Stars Racing was announced, Sega's press released noted online multiplayer support for up to eight people was a part of the package deal to gamers.  But given the wide differences in gameplay and format that separated the next generation Sonic Unleashed and the Wii/PS2 edition, pared with the wide variety of formats ASR will be released on, who actually would get such capabilities was left open-ended.
XBOX Live support was confirmed from the beginning, and Playstation Network logos have been popping up with other ASR materials here and there, almost assuring users of the next generation consoles would enjoy the online multiplayer.  Similar strengths weren't so clear, however, on the Nintendo WIi and DS editions of the game–until perhaps now.
Updated, but still rather early box art is now circulating among retail websites such as Amazon and Gamestop, and for the Wii and DS editions, both boxes carry the Nintendo Wi-Fi network logo.  If true, the ramifications are different for each console.  For the Wii, this most likely means some online multiplayer component will be included, playable over the console's built in Wi-Fi connection.  It certainly could be comparable to the capabilities of the next-gen counterpart, but those detailsjust aren't known right now.  For the DS, other handheld users within a certain radius should be able to join in.
You can look at the box art for both versions below.  TSSZ News will continue to track developments on this game.