FoF: The Science of Sonic
by Mike Taylor
June 27, 2009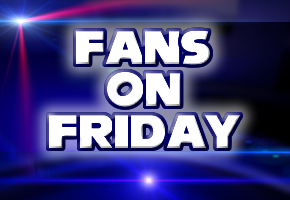 Fan-wiki site 'Sonic Jam' provides 'a deconstruction of gameplay mechanics in the Sonic series'.
(Tristan Note: This Fans on Friday article was moved to run today, Saturday, due to our coverage relating to the death of Michael Jackson and its community impact.)
This tip was sent in by TSSZ regular Sonikku Master. He thought that fans would enjoy reading this and I have to say I agree.
Sonic Jam is a fan built wiki site with a bit of a twist. It is split into three sections and each section provides a source of information that no fansite I have found to date provides (correct me please! lol):
I suggest that when you have a chance that you check out each section individually. However, for now let's concentrate on 'Sonic Science'.
Sonic Science in three sub-sections (Intro, Key Ingredients in Sonic Games, 9 Ways to Improve the Series). Each section (or page) having lots of little extra bits to read along the way.
What is really cool about the Sonic Jam sites is that they can be read in two ways. The first way is as your everyday website. The second, and my personal favourite, is as a book! Using the 'next page' navigation at the bottom of each page the authors help guide you to the next logical section from what you have just read. When looking through the content this way it really helps the information flow better.
Obviously Sonic Science this not a definitive write up of the official science behind a Sonic game and I am sure a lot of people will question some of the content. However, I think the guys from Sonic Jam have put together some very good points, that have then been put down on 'paper' in a very nice manner.
All in all Sonic Science, from the Sonic Jam guys, is a very in-depth and well thought out look at the mechanics of the Sonic series. An enjoyable read for any level of Sonic fan.
Thanks again to Sonikku Master for the tip. If any of you have anything that you would like featured on next weeks 'Fans on Friday' then please send it in to us. The best way to do this would be to send it in via the News Tips section of the site.
Sonic Jam Homepage > http://sonicjam.wikidot.com/start
Science of Sonic First Page > http://sonicjam.wikidot.com/nssnsi:index