Another Batch of Sonic Zero: Remastered Screenshots
by Tristan Oliver
June 29, 2009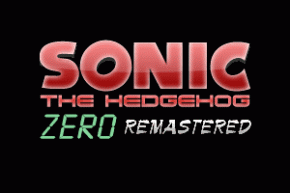 Knuckles Now Included; SAGE Plans Inside
Earlier in the month, we brought you some updated screenshots from the updated edition of Sonic Zero, now taking on the added Remastered to its name.
We have a few more shots to show you.  Sonic Fan Games HQ senior member MCKaosu is now showing off Knuckles in the Palm Tree Parkway Zone.  He will have the ability to climb and glide, just as in those classic Sonic games from days of yore.
As to whether we'll see a demo by SAGE, MCKaosu says something is planned for the expo, but not before:
It won't be too long before a Demo will be ready. But… IT WILL NOT BE RELEASED UNTIL SAGE, AND NOT BEFORE. If you want to see anything further about the game, you'll just have to wait. It will come…
So, take a look at the new screenshots below, and we'll be sure to follow the progress of Sonic Zero: Remastered on the road to the 2009 Sonic Amateur Games Expo.  Be sure to count on TSSZ News for the most comprehensive coverage available of SAGE 2009 available, as you've come to expect from years past.