Sega's Official Statement on Jackson Death
by Tristan Oliver
June 29, 2009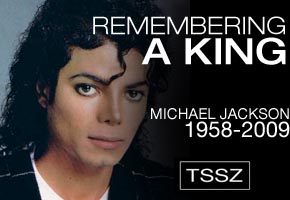 "We are proud to have worked with him"
If you saw part of our coverage on Friday, you saw the first reaction from within Sega on the sudden and shocking death of Michael Jackson via their Twitter feed, and how a possible re-release of Michael Jackson's Moonwalker could factor in to remembering the King of Pop–hours before any other gaming site had anything.
Later on Friday, it appears that Sega sent out a more official and more general statement acknowledging Jackson's death.  That word was passed along to MTV's Multiplayer blog, and it reads:
We here at SEGA were very sad to hear about the passing of Michael Jackson. He was a true music legend whose songs touched each of us at some point in our lives. We are proud to have worked with him and included his music in some of our most well-remembered games and are sure that his genius will live on through his great body of work. We have no doubt that future generations will be moonwalking to all his greatest hits.
In addition to the video game adaptation of Moonwalker, Jackson made cameos in both Space Channel 5 for the Dreamcast and its sequel.  Most in Sonic fandom are also well aware of his purported involvement with the soundtrack of Sonic 3–involvement that has never been officially confirmed by Sega.  In our new @Issue poll, we ask whether you believe now is the time to come clean on those rumors.  We welcome your vote and input.