Sonic Music Archive Rebooted
by Tristan Oliver
June 29, 2009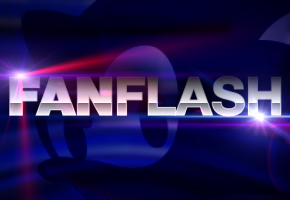 Project Initially Plagued with Problems
Back in January, we told you about an ambitious effort to catalogue all official and unofficial Sonic music works.  The archive had intended to take in all music formats and remixes to create, in many ways, the ultimate in Sonic music.
But The Sonic Music Archive, or SonMA, hit some serious snags, and was temporarily scrapped.  We say "temporarily" because SonMA's original head, Sonic Retro forumer SeanieB, has announced the project has been revived–apparently under his own direction.  But that doesn't mean he's not looking for contributors to help out.
Here's what SeanieB had  to say about it yesterday on Sonic Retro:
Well, after all our stumbles, falls and various restarts, we're going to try this again.

In early 2009 I and a few others started this project, and it was really great for a while until we had a bit of a falling out, but now I have my own facilities, with hundreds of gigs of space availible and extra hard drives on hand.

We're going to try to do this whole thing again, from the top.

I already have a forum up and running at http://forum.sonicarchive.org/ for use to organize the archive project and just some general discussion.

Those of you who have contributed in the past can post here and register on our forums to earn an upgraded "Contributor" rank on the forum.

This project will surround the huge community built around music and composition here in the Sonic scene.

We'll accept user composition, and various forms of preserving original soundtracks, from MP3s, to VGMs to ADX and FLAC files

Those who provide remix albums or collections may host them on the archive for free if you just ask for the upload details, for now we're using a private FTP login just as in the beginning.

I will be distributing those login details via PM on our forum and here. I encourage you to join our forum to gain your proper recognition for being a contributor.

[….]

There's also an IRC channel for the archive at irc://irc.lostsignalnetwork.com/sonicarchive irc.lostsignalnetwork.com #sonicarchive.

I hope with this new machine, with the hosting and bandwidth fully under our control will help this project shine and grow better than ever!
For more information, you can head to SonMA's website.