MadWorld Soundtrack Released Today
by Tristan Oliver
June 30, 2009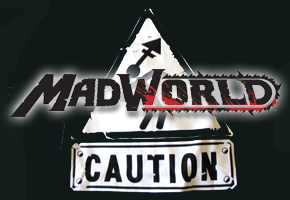 How to Get It, and How Much it will Set You Back
Deprived MadWorld music lovers can now rejoice.
Once only available as a bonus in Europe with pre-orders, it appears those in some European countries who missed out, as well as those in the United States who completely missed out, can now get their hands on the OST.  It will set you back $15.99, and it's available through Sumthing Distribution.  You can purchase a physical copy of the album, or download it digitally.  But for the young guns, be warned–the OST does contain explicit content.
Sega's USA blog posted some photos of how the soundtrack looks, and we have those pictures for you below.