Inside the Pages: Sonic #202
by Tristan Oliver
July 5, 2009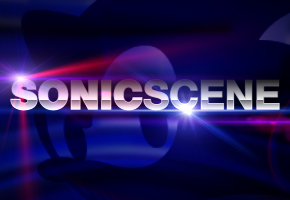 The Start of "Dangerous Territory" Inside
Archie Comics has again posted some new materials for its latest Sonic the Hedgehog comic, which you may already have now if you're a subscriber.  Comic book stores will begin receiving the issue this week.
Issue #202 documents the trek of Sonic and Monkey Khan through New Megaopolis–and hints at a possible rift.  There's also another side story, with Ian Flynn penning the script, and Steven Butler on art.
The cover and the first give pages of the issue are below, past the description.
"Dangerous Territory": Sonic and Monkey Khan storm the city of New Megaopolis to nip an evil invasion in the bud… but have our heroes bitten off more than they can chew? And will a shocking betrayal save them – or doom them?
"A Lonely Girl's Story": Learn the guarded secrets of the Eggman Empire's new empress in this intriguing tale!
SCRIPTS: Ian Flynn
ART: Steven Butler
Shipping Date: July 1st, 2009
On Sale at Comic Specialty Shops: July 8th, 2009
On Sale on Newsstands: August 21st, 2009
32-page, full color comic
$2.50 US