First Official SAGE 2009 Trailer Released
by Tristan Oliver
July 6, 2009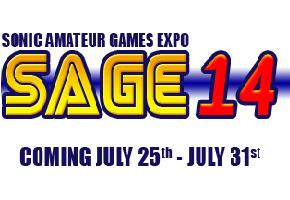 UPDATED with Working Video: Nexus, Rebirth, Emerald Hunt, SRB2 Confirmed to Show
UPDATED 1:30PM ET: Apologies for those who saw a broken trailer.  A newer one with updated footage from Sonic Nexus is in its place below.
Just a few hours ago, TSSZ News received word that the first trailer for the 2009 Sonic Amateur Games Expo has been released.
The trailer, which we have for your review below, confirms the presence of Sonic Robo Blast 2, Sonic Rebirth, Sonic Emerald Hunt, and Sonic Nexus.  as well as the E02/Project Mettrix fan game engine.
We knew one of those would be playable, as it has been confirmed for some time that the next and almost certainly final edition of SRB2 would be released come SAGE.  Judging from the gameplay video montage, it can be assumed that the other games mentioned will have some playable form at the expo as well.  Of course, anything can change, and be assured that we will track those developments here on TSSZ News.
In the meantime, enjoy the montage of gameplay footage from SRB2, Nexus, and the other projects featured in the video below, and check back to TSSZ News in the coming days and weeks for what will be a flurry of developments on the road to the 2009 Sonic Amateur Games Expo.