Yoshihisa Hashimoto Out of Sonic Team
by Tristan Oliver
July 6, 2009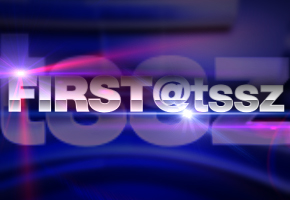 One of the Major Brains Behind Unleashed now at Square Enix
One of the major players at Sega and Sonic Team, Yoshihisa Hashimoto, left the company about a month and a half ago, according to the technical director's LinkedIn profile.
The profile, which was captured and sent into us by serpx via our News Tips system, claims that Hashimoto left Sega late in April of this year, and resurfaced at Square Enix in a similar technical director role in May.  Though we received a screenshot, TSSZ News checked out the information on LinkedIn pages to verify, and that information is accurate.
Hashimoto brings with him to Square Enix twelve years of experience from working within Sonic Team.  His career at Sega began in 1997.  His work was seen within several Sonic titles; he programmed enemies in 1999's Sonic Adventure, and programmed the Chao engine for Sonic Adventure 2, working his way up to the Director role for all console editions of Sonic Unleashed.  For the XBOX360 and PS3 edition of the game, Hashimoto also served as Lead Game Designer and Hedgehog Engine Technical Director.
If Hashimoto was one of the key brains behind that engine, one has to wonder whether it will ever be used again in a future title.
Hashimoto also was a programmer on Sonic Advance and Sonic Advance 2, according to the Sonic Retro wiki.
Doubters do have a nugget of evidence to try and claim illegitimacy on this story.  Hashimoto's public LinkedIn profile includes a website link to the Japanese Sonic Unleashed website.  Though in his native country, Unleashed is known as Sonic World Adventure, he notes the website link as "My Project (Sonic Unleashed)".  Despite this catch, at this time it is not enough for TSSZ News to thrust this story into the rumor category.
The news of Hashimoto's departure is potentially devastating to a team that has searched for structure, leadership, and consistency in the wake of Yuji Naka's departure in 2006–and the subsequent bomb release of the 2006 Sonic the Hedgehog.
TSSZ News will attempt to learn more details of the circumstances surrounding Yoshihisa Hashimoto's departure from Sega and the Sonic Team.  Any new information we receive will be on this site at once.