FoF: FastFeet Media
by Andrew Paulson
July 10, 2009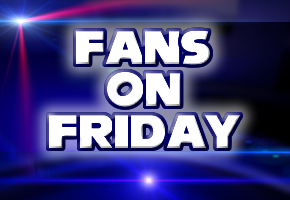 TSSZ News chats with Graham 'Fast Feet' Seward about FastFeet Media…
There are plenty of Sonic fan sites on the internet that feature downloads, but how many are dedicated to just downloads alone? FastFeet Media is one of the more popular download filled Sonic fan websites on the internet, even offering the ability to view content without having to download it. FastFeet Media use to be a part of The Sonic Stadium, but recently has branched out and expanded into a very impressive content filled hub for Sonic fans to enjoy.
Graham 'Fast Feet' Seward took the time to chat with me last night regarding his website, check out the interview below:
Andrew here with Fans on Friday, TSSZ News would like to thank Graham 'Fast Feet' Seward for joining us today to discuss FastFeet Media.
Good evening Andrew, great to be here.
I'm sure there are quite a few Sonic fans out there who know your site very well, but for those who don't, give us a quick rundown on your part in the Sonic community.
In brief, FastFeet Media is one of the 'oldbie' Sonic websites out there, we've been online since 2003 when we started off as a small site on The Sonic Stadium offering various downloads from my own computer. But since a couple of years ago we became independent after TSS, since then I've been working to make FastFeet Media easier to use and show off lots of different types of content and now I'm happy with hopefully everyone else will like it just as much. GenerallyWe specialise in Sonic the Hedgehog and Sega music and video downloads but we also offer Video Games downloads as well. We have had lots of involvement in various events over the years such as Summer of Sonic '08 (and this year too), FastFeet Media has also run SegaSonic:Radio at one point, even in the early days I had involvement with fan games in the Sonic community.
You started off offering mostly Sonic the Hedgehog related content, but have since expanded into both Sega and other related video games. When did you decide to start branching out a bit, while still keeping true to Sonic?
Shortly before our move away from The Sonic Stadium, FastFeet Media was getting ambitious to say the least in fact half the reason we left was because we had become a network within The Sonic Stadiums network! So shortly after the move it made sense to branch out into Segas media as they are the parent company. Other Video Games asides from Segas brand had less emphasis but we all play and love video games – so why not have that content on the website? But first and foremost the clue is sort of in our website name, add a 's' into the name and it could spell 'FastFeets Media' as essentially everything on the website is every piece of music, video or image I have ever downloaded (at least for video games!) so that in turn everyone else could grab the content in the easiest way possible.
When did you first become a fan of Sonic and when did you first get the idea and decide to create FastFeet Media?
Like I say, I'm an oldbie! I've been interested in Sonic since he first appeared when I was 6! Just like everyone else I've grown up playing video games and as the Internet started to dawn around the millennium I wanted to find some Sonic fansites and eventually became involved in the community. When I started my degree I was looking for a project to work on to better my skills in web design. I also like downloading a lot of things on the internet (don't we all) so the love of Sonic and downloading came together to form FastFeet Media.
What are your thoughts on where the Sonic series is currently going? Did you enjoy Sonic Unleashed or do you hope for something different next time?
I've always enjoyed the Sonic series, apart from the absence of a proper 3D Saturn game which really would of helped Sonic and indeed Sega out at that point in time. There have also been one or two games which I haven't especially liked, but I'm a true Sonic fan at heart as I'm not keen on the addition of the extra characters. But regarding Sonic Unleashed – I loved it, Sonic Team really need to stick with the Hedgehog engine and make it work to their benefit – imagine Tails and Knuckles in 2.5D using the Hedgehog engine? It'd be pretty good, the werehog was a nice one-off but I don't wanna see it again thank you. But Sonic Chronicles was one of the best games of recent times, largely because it tried something new with the franchise in regards to a genre but also it did seem to take on a slightly more adult theme and revived parts of Sonic's history that were not complete. Sega are gradually on the up and hopefully the same will happen to Sonic too!
What are the main reasons why Sonic fans should visit FastFeet Media and not another Sonic related download themed website?
Put quite simply FastFeet Media is the biggest downloads resource of any Sega or Sonic the Hedgehog website in the world. There is no registration required, you can download at speeds of up to 500 kb/s, it's free, easy to use and it works! Outside of our downloads, we have music, video, public access (see below), features and involvement with the community and these are just a handful of reasons to visit FastFeet Media.
Currently we have just over 6,000 files available to download, what everyone doesn't know is that I have just under 10,000 new files to add to FastFeet Media! But as I currently don't have any staff members this will take some time, unless of course anyone out there fancies lending a hand (it may be worth your while)?
Do you currently have any upcoming additions to the website you'd like to announce or talk about?
Now that the website is only having updates applied to it some areas are really worth checking out. Music and Video are 2 new areas that I would compare to be the Sonic the Hedgehog YouTube of our community and no one else does that! Next is a big area – Public Access those of you in America will probably liken it to PBS, on FastFeet Media it is our community area where you can, like YouTube, upload your own files and in turn we will place them on FastFeet Media for everyone to listen/watch as well as being able to download your content. You can also keep track of how many views or downloads they've had too. Public Access will grow over time but we want you all to add your content and get seen!
More closer to home I will be DJ-ing  Sega and Sonic music from FastFeet Media at the Insert Coin 2009 arcade convention as well as this year's Summer of Sonic convention. So come say hello if you're at either event!
Thanks again for taking the time to talk to TSSZ News about Fast Feet Media!
Cheers and take it easy dude!
FastFeet Media's Points of Interest: Downloads | Music | Video | Public Access (Chat, Forums, Misc)