Sonic & Tails visiting Phantasy Star Universe
by Andrew Paulson
July 10, 2009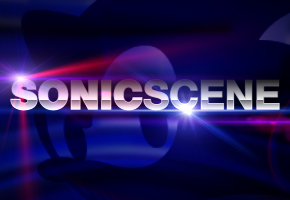 This time Sonic & Tails will be joining in-game missions…
Sonic & Tails visiting the world of Phantasy Star Universe (or Online) has been a annual event that usually takes place around or on Sonic's birthday, so it's far from a surprise to see they'll both be visiting the game today. Log onto Phantasy Star Universe today to wish Sonic a very late (June 23rd is his birthday) birthday and get a chance to receive one of two in-game prizes. Saying specific in-game phrases such as "Happy Birthday Sonic" will win you one of two room items: a NiGHTS statue or a "Happy Birthday" statue (shown below).
Normally Sonic & Tails visit the games in-game lobbies, but this year is his 18th birthday, so it is much more special. Both Sonic & Tails will be joining missions with players, check the schedule below so you can get in on the action today (all times are PDT):
10:00 AM – 11:00 AM: PC/PS2
11:00 AM – 12:00 PM: Xbox 360
1:00 PM – 2:00 PM: PC/PS2
2:00 PM – 3:00 PM: Xbox 360
4:00 PM – 5:00 PM: PC/PS2
5:00: PM – 6:00 PM: Xbox 360
6:15 PM – 7:00 PM: PC/PS2
7:15 PM – 7:45 PM: Xbox 360
Sega's American Blog promises to have pictures and posts of the event later on.