ASR Confirmed for San Diego Comic Con
by Tristan Oliver
July 16, 2009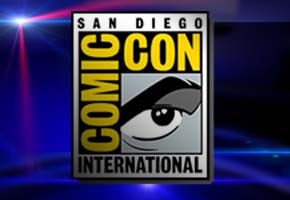 Will the Public Get its First Play Test?
The Sega of America blog confirmed yesterday that it will be showing Sonic & Sega All-Stars Racing at the upcoming San Diego Comic Con next week and weekend.
Though there is no mention of the game being playable, when Sega showed off Sonic and the Black Knight at the New York Comic Con earlier this year, it–and every other title on display–had at least one dedicated kiosk that allowed convention-goers to play.
ASR will join several other Sega fare on the show floor, including Bayonetta, Bleach, Planet 51, Sands of Destruction, and the world premiere of Iron Man 2.  Not all will necessarily be at the Sega booth; Sands of Destruction will be confined to Funimation's booth, and Bleach will make a duplicate appearance at the Viz booth, as will Iron Man 2 at Marvel's booth.
Sega's booth number for the San Diego Comic Con is #5529.  Unfortunately, TSSZ News won't be there to cover the event, but if you will be, we invite you to get some pictures or video of your own, or share your thoughts on what you've seen, and send it in via our News Tips system.