Comic Con New Video: A 1st Place ASR Finish
by Tristan Oliver
July 24, 2009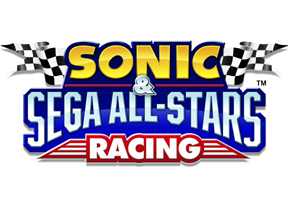 Loading Times Could Be a Problem…
Right from the show floor of the San Diego Comic Con comes this more than five minute video from Sega Nerds's Kori-Maru of Sonic & Sega All-Stars Racing.
From the video, we can now affirm for the sure the demo is altered only slightly from ASR's debut at E3.  It also appears that the PS3 edition is on display in this particular instance.
There are some noteworthy items in this complete run through of Forgotten Falls, as seen in the video below.  First, you can fall off the track.  Sadly, there is no Latiku to fish you out of the nether regions–just a quick interstitial throws you back onto the track.  Second the Crabmeats on the track are hazards and can hurt you.  It also appears you'll be able to do tricks off of ramps, perhaps providing a temporary speed boost.
But the final item of note is one that should be looked at very closely–the loading time.  Despite only four characters available on the show floor and only two tracks being a part of the demo…the loading time on the video eclipses 50 seconds on the PS3.  By almost all accounts, this is an unacceptably long loading time, and if such times exist in the final product, on it ASR will meet the same fate Sonic Unleashed and other recent fare have received in the press–mediocre to bad reception.
Judge for yourself in the video below.  Be sure to take the bad with the good though–we do get to see a first place finish, and a complete run of the course.  Thanks go out to two individuals to getting this to us via News Tips: Kori-Maru himself, and sonicsmashkirby, who found the video on YouTube, as Kori-Maru forgot to place the link in!  Oops!  It looks like he's having too much fun on the show floor–who can blame him?