Spencer Nilsen to Chat at SAGE
by Tristan Oliver
July 27, 2009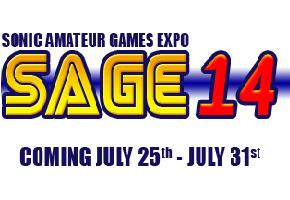 Late Confirmation of Appearance; Had Been in Works for Weeks
There will be a third special guest at this year's Sonic Amateur Games Expo.
Spencer Nilsen, who composed the domestic soundtrack for Sonic CD, will be chatting with online attendees via the SAGE IRC channel this Wednesday at 2PM, Eastern time.  Once heavily involved with Sega's American division–composing for not just early Sonic titles but other classic Sega fare such as Ecco and Jurassic Park–he now is President of Expression College for Digital Arts.
Nilsen's presence was long in the works by SAGE organizers, but confirmation did not come until the very last minute due to communication difficulties.
Nilsen joins Mike Pollock and Tom Payne as special guests of this year's online expo.  To participate in any of these chats, check the schedule at the SAGE home page.  And if you can't make it, we'll be sure to pass along any interesting tidbits that come out of the chat.