SAGE 2009: Knuckles Treasure Hunt
by Tristan Oliver
July 29, 2009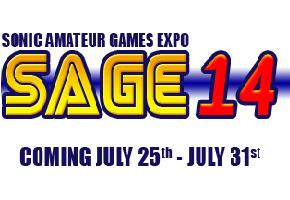 Deep & Detailed Knuckles Platformer on Display
It appears someone did take a keen interest to those treasure hunt components of Sonic Adventure.
Knuckles Treasure Hunt from the Bluehog Gaming Studio looks to emulate just that type of experience in a 2D environment.  The game in of itself is not necessarily new–it appears to have been released several months back as a full or close to full product–nevertheless KTH is a part of this year's Sonic Amateur Games Expo.
Much of the game harkens back to environments from Sonic 3 & Knuckles, with Knuckles exploring for shattered emerald shards in places like Hydrocity, Lava Reef, and two incarnations of the Hidden Palace.  A showdown takes place on the Death Egg.  Players can choose from three levels of difficulty, and there are in-game cutscenes that can be switched on or off.
BGS promises that players will never have the same experience twice–that's according to the trailer video we have for your review below.  To download version 1.02 of Knuckles Treasure Hunt, head to SAGE, click on "Booths," and search for the KTH button toward the top of the page.  We'll be taking a look at this game and others shortly as our reviewers rundown what's on display at this year's SAGE.