SAGE 2009 Bulletin: Sonic Rebirth Full Version Now Available
by Tristan Oliver
July 31, 2009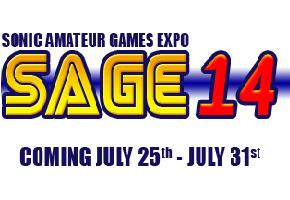 You can See it Now…Just Not at the Rebirth Booth
Just in minutes ago is word that the full edition of Sonic Rebirth is now available.  Game files had been uploading for the better part of this morning.
Due to a problem with updating the Sonic Rebirth SAGE booth proper, you likely won't be able to get it directly from there.  Instead, you can click this link to download the game's core file, and here is the game's optional OGG music.  Both are enclosed in RAR files.  We reported late yesterday about the one day delay in the game's launch, and how problems with updating the Rebirth site were at the root of the problem.
TSSZ News will be reviewing the full version of Sonic Rebirth later on this weekend.  You can share your thoughts on it in the comments section below.