SAGE 2009: Halo: Out with a Whimper
by Tristan Oliver
July 31, 2009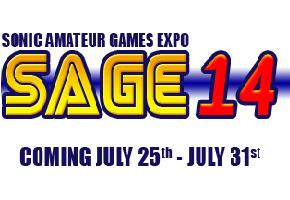 Halo Side-Scroller Returns for another SAGE Showing
As was promised a few months back, there is a Halo presence at this year's Sonic Amateur Games Expo.
A new demo for Triblox Game Studio's Halo: Out with a Whimper is available once again.  The game made a splash at SAGE 2008, and once again Triblox has raised the bar.  In addition to additional original content and a new campaign, the 2D side-scroller also includes, in their words, "Limited Online Capabilities:"
H:OWaW now has limited online capabilities. You can now log into OWaW using your TriBlox username and password. Doing this will allow you to track your kills online, make a friends' list, and get badges. Leaderboards will show how you rank up next to other OWaW player's around the world. If you haven't registered, then you are highly advised to do so now!
To register for this unique feature and download the 2009 OWAW demo, head to SAGE, click on "Booths," and search for the Halo: Out with a Whimper button.  To entice your appetite, we have provided a new video, the OWAW SAGE 2009 trailer.  You can find that below.