SAGE 2009: Sonic Zeta Overdrive
by Tristan Oliver
July 31, 2009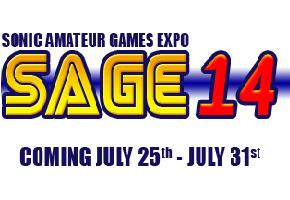 Sonic 2 Hack a Product of SSRG
It's not just Multimedia Fusion or Game Maker produced programs that are on display at this year's SAGE.  ROM Hacking of classic Sonic titles is also in full force at the expo.
One such project is the product of Mikel, hosted by the Sonic Stuff Research Group.  Sonic Zeta Overdrive, in is current SAGE incarnation, Overdrive contains eleven zones that, judging from the screenshots we have below, are, at worst recolors, from the original Sonic 2.  But more material is promised and some original content seems likely as Overdrive continues to progress.
To see more screenshots and download the current release, dubbed version 2.5, head to SAGE, click on "Booths," and search for the Sonic Zeta Overdrive button.