A Few New M&S Winter Olympics Screenshots
by Tristan Oliver
August 5, 2009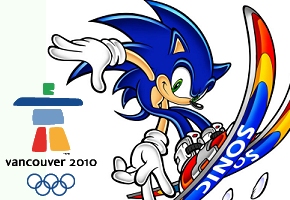 Some Omochao Sightings…and a Late Update on a New Character Flag

You may have read several reports recently copious amounts of  "new" screenshots from Mario and Sonic at the Winter Olympic Games–totaling over 60 in all.
In fact, many of the screenshots–which are available here via ONM–are shots we had for you back last month, with a few sporting some updated character icons.
Still, analysis of them by some keen community eyes reveal some interesting finds.  For one, Omochao is one of the shots, as a flat sprite spectator.  It doesn't mean he'll be playable, but Sonic fans old and new may be pleased to see that Sega hasn't forgotten some of its one hit wonder characters.
We've also got some word in via our News Tips system that one of the flags in one of the screenshots showcases a star icon that may be indicative of Rosalina's presence in the game.  We've done a bit more digging, and it appears the screenshot may be a Photoshop job–not from us, but from the Sega forums, where it was first posted about two weeks ago, and analyzed with a similar shot that had Mario's character superimposed.  You can investigate the screenshot below–look toward the right–and judge for yourself.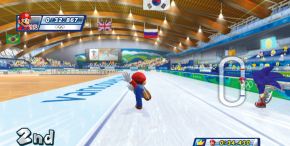 We'll continue to bring you any new screenshots, video, and information we can find on this latest Olympic clash of video game titans.  We're not that far away now from the game's expected October launch.  Thanks go out to a lot of people–too many to name here–whose contributions via our News Tips system made up the bulk of this article.  If you have something news related to share, you can share it by clicking "News Tips" at the top of the page.