Sonic Retro Victim of Hacking
by Tristan Oliver
August 6, 2009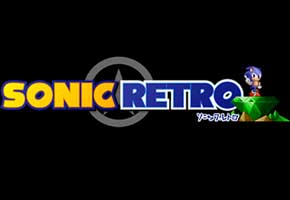 Unknown Assailants Calling for Tweaker's Resignation
5PM Update: It appears that Retro administrators have regained permanent control of their servers.  A message on Sonic Retro states that the site will be restored via backups within a few hours.  The message acknowledges that "script kiddie hackers," in their words, managed to gain control of Retro.  Normal operations are expected to resume tonight.
Our original story follows below.
—–
Sonic Retro forum administrator Tweaker confirmed to TSSZ News a few minutes ago that the whole of Sonic Retro–the top resource for Sonic community research and one of the top Sonic sites in the world–is the victim of malicious hacking.
The damage is widespread, impacting both website, forum, and Sonic Retro's well maintained Wiki page.  Backups of all of these components exist.
Despite multiple attempts to return matters to normal, the attacker, whose identity is not yet known, has, according to unconfirmed accounts, infiltrated Sonic Retro's FTP account and credentials, and has gained control of it.
Such power has not been wasted on the assailant or assailants, who posted this message on the front page of Sonic Retro not too long ago, calling for Tweaker to step down from his administrative duties on the website:
Currently we've been fighting with the Sonic Retro guys. It is a dying site which wants to ruin our attempt (sic) I'm sorry but the Sonic community has changed, and while I think SonicTweaker did great things with Megamix, this is his time to step down.
Indeed, control is shifting back and forth between Retro heads and the hackers, as this message just replaced the above notice just a few moments ago:
It pains us, the owners of Sonic Retro, to inform you that a group of immature, ignorant shits think they can stand up to us.  We have a backup of everything that will be restored soon, so in the mean time, enjoy the fireworks while these pathetic morons try to overthrow us.
Sonic Retro administrators are quickly working to fix the problem, as bluntly noted above, and we will update as developments warrant.