Sonic Chronicles Bombs in Japan
by Tristan Oliver
August 14, 2009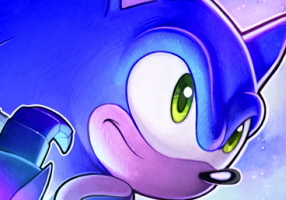 Results are In, Far from Good
You may have forgotten by now that Sonic Chronicles: The Dark Brotherhood had, until this month, not yet been localizd and released in Japan.
Apparently, Japanese Sonic fans forgot too.
According to GoNintendo, the game, called Sonic Chronicles: Invaders from the Dark Dimension in the land of the rising sun, only sold about 2,100 copies in its launch week.  A second estimate from VGChartz.com puts the figure slightly lower, to a more exact 2,095.
There are several factors to consider when digesting this information.  The Japanese edition of Chronicles was not promoted that well in the territory; while it had a dedicated website, there wasn't much else meant to expose Japanese audiences to the RPG.  The game also wasn't the worst seller in Japan for the week.  A few other new titles couldn't break the 1,000 barrier.
There's also the matter of how well Chronicles fared domestically.  While the polarizing Sonic Unleashed has sold well over 2 million copies worldwide, Chronicles is just south of the 700,000 mark, with only about 420,000 units sold in North America. according to VGChartz.com.
Thanks go out to mikeblastdude for sending in this information via our News Tips system.  If you have something to share, click "News Tips" at the top of every page.