More Hi Res M&S Character Art
by Tristan Oliver
August 17, 2009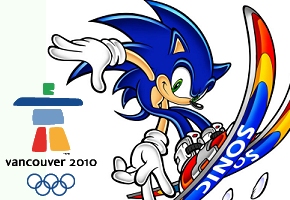 The Base Characters in Full Form Inside
Full disclosure: We're not totally sure that we haven't posted these before.  They were sent in by Fox Gungrave, and though there isn't anything in the way of new information from these shots (and the shots themselves may not be new in of themselves–hence why we're not labeling them as "New"), the pretty pictures may still serve you well.
The high resolution character art includes Sonic, Tails, Knuckles, Amy, Mario, Luigi, and more.  Unfortunately, we weren't kidding when they said there's nothing new to digest from the works–the poses are from events already confirmed in the game.
Thanks go out again to Fox Gungrave of French site Eversonic for bringing the information to our attention via our News Tips system–better safe than sorry.  Be sure to keep checking TSSZ News throughout the week, as we expect to get plenty of new information on Sega's latest and greatest titles from GamesCom 2009.