Stay Tuned To SonicStream
by Andy C
August 20, 2009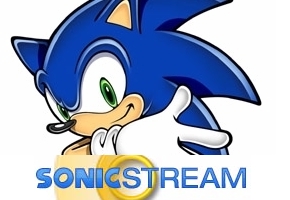 Changes afoot this summer on SonicStream
If you have been tuning in to SonicStream and ever wondered where all the 8 and 16-bit tunes are, well the wait is almost over. The playlist is currently being revamped and to co-incide with this year's Summer of Sonic, I can proudly announce that music from classic games such as Sonic the Hedgehog 2, Sonic 3 and Sonic & Knuckles is coming to SonicStream from Saturday 29th August.
That's not all. Yes, there is more. The SonicStream page here at TSSZ is also getting a bit of a facelift and the means of communication will be vastly improved!
And if that isn't enough, SonicStream will be out and about at Summer of Sonic. Keep a look out for myself and the rest of the UK TSSZ team. We'll be taking requests and comments throughout the day but do remember we are there to enjoy the day as well! For those who love to hear their own voices, you may even get the chance to appear on SonicStream!
It's all go in the coming weeks – stay tuned to SonicStream!