SoS Videotaping Policy Not so Open-Ended
by Tristan Oliver
August 21, 2009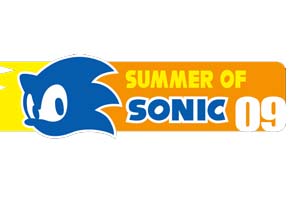 Taping Game Demos May be Banned Outright
For those making the trip to the Summer of Sonic convention thinking they'll be able to record and show the world what Sega has cooking for upcoming Sonic games, think again.
The Summer of Sonic FAQ page, as of today, notes that video cameras and recording are allowed, with only the casual caveat that special guests may be "uncomfortable" with their faces ending up on social media sites.  But after we broke the news yesterday concerning Sega's vast embargo on any in-game footage of Mario & Sonic at the Olympic Winter Games being released, TSSZ News has learned SoSers' recording reach may not be so vast.
Most know that both M&S and Sonic & Sega All-Stars Racing are slated to show up at the London event.  What most didn't know is that any sort of recording near those demo kiosks will be prohibited–"strictly forbidden," according to the information we've received this morning.  While that was a foregone conclusion as it pertained to M&S, it also appears that will apply to ASR.
If that holds, it would be a stark contrast in Sega corporate policy from other expos, such as the San Diego Comic-Con, where both amateur and media cameras were freely rolling on the first build of ASR.
Otherwise, the policy outlined on the SoS FAQ will hold true for the rest of the convention floor.
The UK based staff of TSSZ News is making the trip to London for the Summer of Sonic.  For those who can't make it, be sure to look for updates throughout next weekend.