M&S Winter Olympics Character Roster Made Final
by Tristan Oliver
August 25, 2009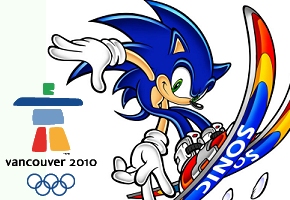 What You See is What You Get
Britain's Official Nintendo Magazine has what they are calling the "final" list of characters slated to be seen in Mario and Sonic at the Olympic Winter Games, and there are absolutely no surprises.
Everyone who had a role in the original Summer Olympic clash returns in the Winter edition, slated for release in October.  The only notable additions were the ones known about in the community for some time: Metal Sonic and Silver on Team Sonic, and Bowser Jr. and Donkey Kong for Team Mario.  Save for any surprise hidden characters, it does not appear there will be additions to the roster–the count on each side sits at 10.
The full list is below.  We want to know if you think both Nintendo and Sega made the right call for each respective side, and if you think room could have been made for more.  Tell us in the comments section.
Team Mario
Mario
Luigi
Peach
Daisy
Wario
Waluigi
Bowser
Yoshi
Donkey Kong
Bowser Jr.
Team Sonic
Sonic
Tails
Knuckles
Amy Rose
Eggman
Vector
Blaze
Shadow
Silver
Metal Sonic