First Look: Sonic the Hedgehog #207
by Tristan Oliver
August 25, 2009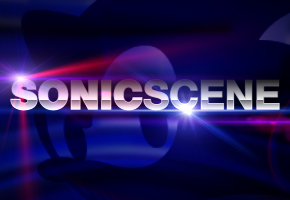 An Iron King, Queen, and a Cover Inside
Archie Comics released today the first preview of Sonic the Hedgehog #207, slated for first shipping late this November.
For non-subscribers, this will likely be the last major issue of the year, and it is a doozy.  Sonic will be heading back to a contaminated Robotropolis to stop the Iron King from poisoning the environment.  The second story finishes up the origin of the Iron Queen.  Ian Flynn penned the script, with Steven Butler handling art duties.
The cover art follows Archie's description below.  Thanks go out to sonicsmashkirby for sending this in via our News Tips system.
"Blackout": The Iron King wants the force-field over Sonic's home city gone, so he heads to its power source: the radioactive remains of Robotropolis! This could spell doom for our heroes – not to mention the surrounding environment! As Sonic races to the rescue, Princess Sally finally comes to a pivotal personal decision.
PLUS: "The Iron Queen:" The second half of this intriguing new villainess' thrilling origin is revealed!
SCRIPTS: Ian Flynn
ART: Steven Butler
Shipping Date: November 25th, 2009
On Sale at Comic Shops: December 3rd, 2009
Newsstands: December 15th, 2009
32-page, full color comic
$2.50 US