First Look: Sonic Universe #10
by Tristan Oliver
August 25, 2009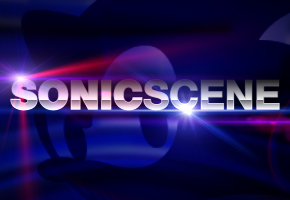 More "Echoes of the Past" Inside
Out this November, the Sonic Universe 4 part Knuckles arc continues with part 2 of Echoes of the Past.
In this issue, the drama heats up between Knuckles's friends keeping the Master Emerald at bay, and a past coming to a head.  Ian Flynn penns the script, with Tracy Yardley on art.
Archie's official description is followed by SU #10's cover art.  Thanks to sonicsmashkirby for sending the information in via our News Tips system.
"Echoes of the Past Part Two": As Knuckles' friends try to valiantly defend the Master Emerald against a seemingly never-ending horde of robots, Knuckles delves deeper into the mysteries surrounding him… until he finally finds Dr. Finitevus! Knuckles is bent on revenge, but he's not counting on the surprise twist that will delay his quest. You can't afford to miss this exciting, action-packed issue!
SCRIPT: Ian Flynn
ART: Tracy Yardley
Shipping Date: November 11th, 2009
On Sale at Comic Shops: November 18th, 2009
Newsstands: December 1st, 2009
32-page, full color comic
$2.50 US