Wii Patent Infringement Lawsuit Settled
by Tristan Oliver
August 25, 2009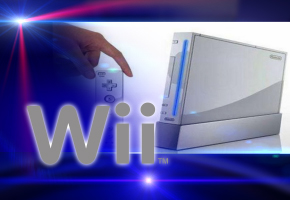 Nintendo Loss Could Have Halted US Wii Sales
Bloomberg reports that Nintendo and Hillcrest Laboratories have settled on the latter company's patent infringement claim from last year.
Both companies reported the settlement to the US International Trade Commission last week.  Money was a part of the deal, but specifics were not made public.  Nintendo calls the deal a "licensing and settlement agreement."
Without an agreement, the Nintendo Wii could have been in serious danger of no longer being sold in the United States.  Along with the original lawsuit last year, Hillcrest had filed a complaint with the ITC asking them to investigate the claims they made that Nintendo violated four of their patents.  In a worst case scenario, the ITC could have halted shipments of the Wii from being imported into  and sold in the United States.  That would have crippled Nintendo's business, which is already trying to combat tanking Wii sales this year.
An ITC decision on that could have happened yesterday.  But in light of the settlement, both Nintendo and Hillcrest have asked the ITC to end the investigation.