Aria of Destiny: New Dev Blog, New Screenshots…New Build?
by Tristan Oliver
August 27, 2009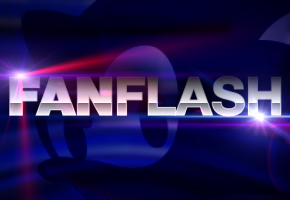 Post SAGE, "One Hell of an Overhaul" Hyped
If you can, try to remember the crossover fan game Aria of Destiny, which was on display at this year's Sonic Amateur Games Expo.  Now, try to remember all the hype surrounding upcoming 3D SFG project Sonic Attitude.  Now, imagine the best of both worlds–the array of characters in Destiny with the visual polish of Attitude.
Candesence has been visualizing just that this month in chronicling development on the crossover.  He concedes the chances of that are slim, and that much of it is conditional on Sonic Attitude actually seeing release, but that there is always a chance:
I've been thinking about porting Aria over to Endri's "Sonic Attitude" engine, well, when Attitude comes out, that is. The Euphoria and AI features, combined with the simplistic scripting engine, among other things, make this a seemingly irresistable idea. HOWEVER. My main problem? I can't model a damn thing. Of course, I lacked an artist before, but this time, it more or less completely prevents me from using Attitude. I know, from what Streak said, people don't like doing stuff for other people. But, if anyone who can model and stuff, and wants to team up with me to create a 2.5D Aria, that… Well, would be really awesome.

Then again, the likelihood of that happening is slim, unfortunately.
In the meantime, Candesence continues development on the Construct build of Aria of Destiny.  Screenshots released this month are available below, and the developer posted this note on Aria's new development blog, promoting an upcoming demo build:
Basically, I'm gonna finish a new build soon. It's gonna be a slight overhaul of the control system – customisable controls. No more alternate control scheme EXEs, there'll be another EXE to customise the controls with. Also, Xbox 360 controller support, at last! Other things:- Menu selection changes fixed, you don't have to tap twice to get the damn thing working.

– I think I fixed the music doubling problem.

– Slight changes in Julius' animations, as well as changes in his collision masks.

Also, next blog post, I'll outline what kind of changes I'm gonna make to the game – it'll likely be one hell of an overhaul.
No specific timetable was given on when the new demo would see a release.  In the meantime, check out some of the new shots released this month from Aria of Destiny below.