Gamespot offers up their ASR preview
by Ryan Bloom
August 27, 2009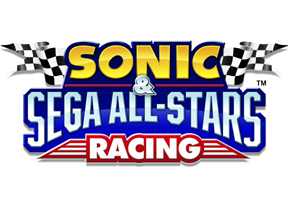 What's new, what's different, and more
Given that Sonic & Sega All-Stars Racing was playable on the show floor at German's GamesCom, it's no surprise that many gaming websites are weighing in on this latest build of the game. This time, its Gamespot – with Gamespot UK's Luke Anderson giving us the skinny.
"There were a few new tracks on show at GamesCom, including the fun casino park roulette raceway level. This track harks back to Sonic the Hedgehog 2's Casino Night levels, and you get to race around roulette boards, pool tables, and other casino-themed games. All-Stars Racing's appeal will no doubt be its competitive multiplayer, and the game will support up to eight players on consoles (including four-player split-screen) and four players on the DS."
While we knew about Sonic's All-Star ability (transforming in to Super Sonic for a limited period of time), Luke gives us a taste of what the other characters may have up their sleeve:
"When the power move is executed, Alex Kidd's vehicle turns into his trademarked helicopter, and you can shoot at other competitors. Beat's move, on the other hand, lets you ride his skateboard and tag other enemies with spray paint. Billy's move is probably the most hilarious, though, and he rides atop a giant egg, crushing all opponents that get in his way."
I personally find the line about Beat's supposed "skateboard" weirdly interesting, given that there is something of a bitter rivalry between Skateboarders and Rollerbladers. Plus, you know, the whole thing regarding the fact that Beat himself is never portrayed as being a skateboarder in any of the Jet Set Radio games. Still, Luke's preview rolls on:
"The first thing we noticed about All-Stars Racing is how crisp the environments are, and things looked so smooth that we were surprised to discover it wasn't running at 60 frames per second. Both the characters and levels feature a bright colour palette, making the whole game look bright and cheery. The game looks like it will be a lot of fun, and we're glad to see some of Sega's less prominent characters making an appearance (note to Sega: please include Wonder Boy)."
There seems to be a growing amount of positive chatter surrounding this title. Here's hoping.